A brief overview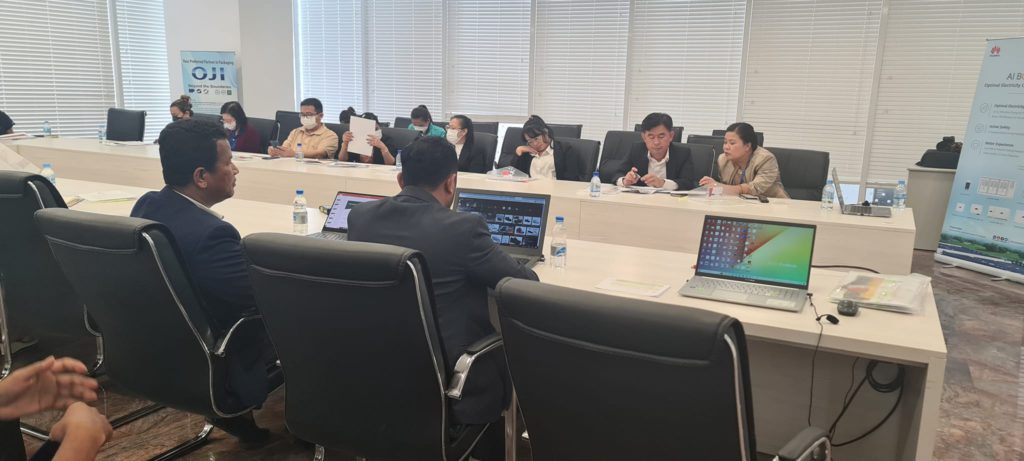 Since the foundation, FUNAN Consulting Co., Ltd. is an independent accounting and auditing professional firm which provide the trusted auditing and assurance, accounting, taxation, financial management, business consultancy, IT advisory, HR consulting, tailor made training services and business consulting professional services firm by contributing to the development of economic activities through our services and value proposition.
We also advise clients in areas such as initial public offering, internal control, Cambodia and International Financial Reporting Standards, and regulatory compliance.
Using robust audit tools, resources and methodology, our professionals work closely with client to deliver high-quality services and solutions.
We are looking for talented professionals who want to play a key role in these exciting journey-talents like you. Every day we challenge ourselves to do what matters most for our clients, our people and for society. We offer the opportunity to be part of a firm that makes an impact that matters, to work with inspiring leaders and talented professionals to deliver outstanding value to our clients in a culture that is inclusive, collaborative and one that provides exceptional career experience.
Mission
Our mission is to help our clients accomplish their goals by providing the highest quality audit & assurance, accounting, taxation, consultant, financial management, IT advisor, and related professional services. We understand that responsiveness and personal attention to every client are critical to our shared success. We continually strive to provide exceptional, industry specific service while promoting a dynamic work environment that is rewarding professionally and personally for all our employees.
Core Values
We have placed value on the social in dependency and offer high-quality and specialized services. In our firm, all the team members communicate closely with clients, have discussions from multiple perspectives and offer tailored advice and professional services. Our auditing team consists of professionally qualified accountants with diverse experience and all the team members exchanges their opinions as professionals within and outside the firm and team members.

Through such unrestricted discussions, we offer efficient, cost-effective and relationship-focused services. In recent years, the business environment in Cambodia is constantly changing. The ASEAN Economic Community is attracting more business activities and FDI.

We always use the six principles in our interactions with our partners and customers to maintain strong relationship as called our VIRTUE philosophy.
Vission
To be recognized by our customer and competitors as the one of the leading audit and accounting firm in Cambodia and to cater to all the professional needs of our value clients. Where our people are known for their innovativeness and problem solving abilities. To adapt and change continually with our business leader partners.
Value
Through intelligence, creativity, innovation, imagination, competency, and efficiency we are committed to providing value-enhancive solutions and services addressing all the client requisites without compromising on deadlines.
Integrity
We adhere to ethical standards of behavior based on honest, truthfulness and candor.
Respect
We endeavor to treat others with special regard, respecting each other, our community and the values of our profession.
Trust
We 'FUNAN' is the trusted professional and consulting firm by contributing to the development of economic activities through our value added services. Our reputation is built on honest, ethical behavior that earns confidence in our independence and objectivity.
Understanding
By careful listening and assessment we understand the needs of our clients and our people – a comprehension that leads to insightful advice and direction.
Excellence
As lifelong learners, we strive to attain excellence by committing to the development of our skills and the delivery of outstanding client service.
Key to open
We enable our clients to accomplish their goals by providing the highest quality and practical services and business propositions.